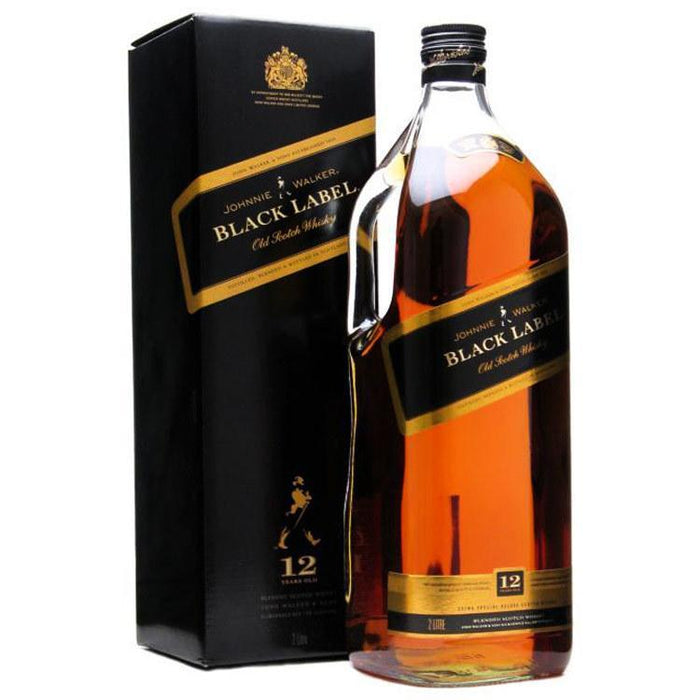 Johnnie Walker Scotch Black Label 12 Year - 1.75L
Johnnie Walker has the luxury of having exclusive access to Scotland's very best whiskies, ranging from the powerful west coast malts all the way to the more subtle east coast flavors. Black Label draws upon all these aromas to create a unique blend with a smooth, deep and complex character.
Each bottle of Johnnie Walker Black Label is two decades in the planning, draws whisky from the finest distilleries across Scotland and is aged in the finest whisky casks. Each whisky is matured in a slightly different way, due to the intricacies of wood, climate and location. The Master Blender's skill is in blending these whiskies together to create a whisky with an extraordinary range of flavor.
A continued focus on quality and style has resulted in Johnnie Walker Black Label earning numerous awards. Today the blend remains as rich and smooth as it was when John Walker's son and grandson were Master Blenders.