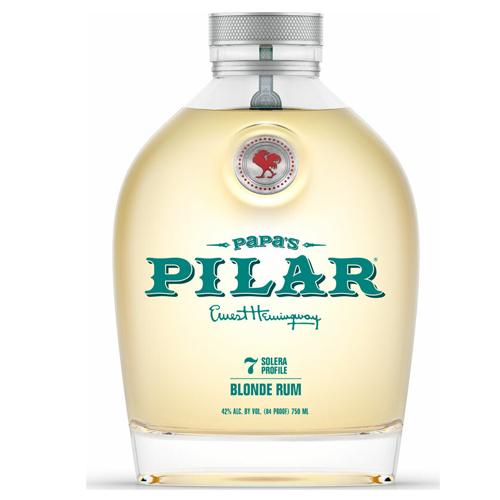 Papa's Pilar Rum Blonde 750ml
Papa's Pilar Blonde is the first ever "Blonde" Rum, similar in color to the light rums Papa Hemingway enjoyed in Key West and Cuba during the 30's.
Sourced from hand-selected rums spanning the Caribbean and Central, South and North America, this award-winning spirit is solera blended in American Oak Bourbon barrels and Spanish Oloroso Sherry casks.
At 84 Proof, it boasts a creamy mouthfeel with notes of crisp almond, butterscotch and hints of pineapple, mango, and key lime.
A perfect rum for your Hemingway Daiquiri, boat drink or tiki cocktail.