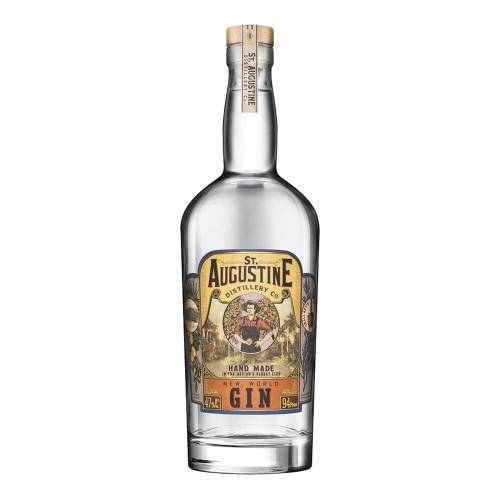 St. Augustine Gin New World 750ml
47% ABV / 94 PROOF
COLOR: Silver, Clear.
NOSE: Round, citrus entry, bright & clear. The Juniper, Coriander and Angelica are individually well-established but support each other in a nice balance. Baking spice notes round out the finish.
TASTE: Velvet entry, lots of botanical flavor. Soft, sweet and round. The Gin opens up quickly, coating the whole palate, then shows citrus notes and herbal finish.
This gin plays well in all classic cocktails, especially in a Gin and Tonic, Gimlet, Martinez, or Negroni.  A summer favorite of many of our guests is simply Gin and soda water – it is a great replacement for a citrus vodka.