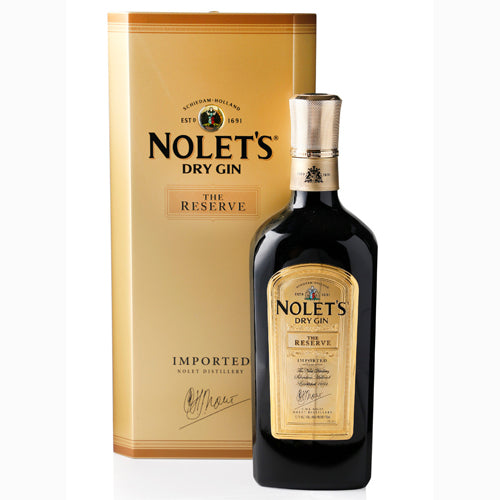 Nolets Gin Dry Reserve 750ml
Its extreme allocation, tiny production and use of the world's highest quality, most invaluable ingredients make this one of the rarest and most expensive gins ever created. Carolus Nolet Sr.'s personal chef d'oeuvre, the Dry Gin is intended to be sipped to fully enjoy its unprecedented complexity and balance. Warm, spicy saffron and subtle, delicate verbena play off each other in perferct harmony. It can only be described as a masterpiece. Nolet's Reserve is available annually, by allocation only. 
The Nolet Family first established a distillery in 1691. Located in Scheidam, the Nolet Distillery is considered one of world's finest. In the Netherlands, the Nolet Family is famous for their gin. They produce Genever for the Dutch market, but this is their first Dry Gin. Inspired to create the world's best tasting gin, Carolus Nolet Sr., the distillery's tenth generation owner, has dedicated over four decades perfecting the Reserve Dry Gin.