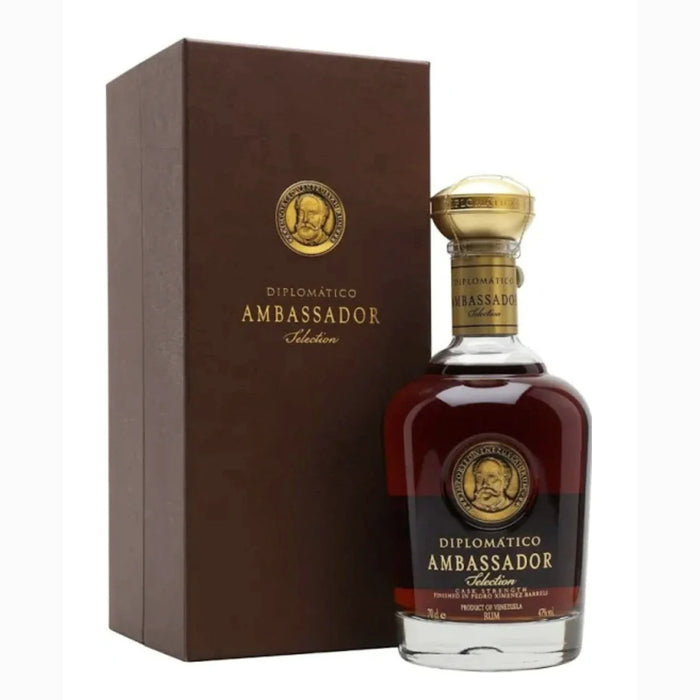 Diplomatico Ambassador Rum - 750ML
Diplomatico Ambassador Selection has been created by Rum Master Tito Cordero, only the 3rd Rum Master in the history of DUSA. Crafted from 100% heavy pot still rums and aged for a minimum of 12 years, the rum is aged in ex-bourbon casks and then finished for an additional two years in Pedro Ximenez sherry casks.

Not only does it contain no sweeteners, caramel or other additives, its high strength (47% ABV) also means it does not require chill-filtration. This ensures that fatty acids which contribute to the mouth feel and flavour are not removed during the filtration process, allowing for an exceptionally smooth finish.