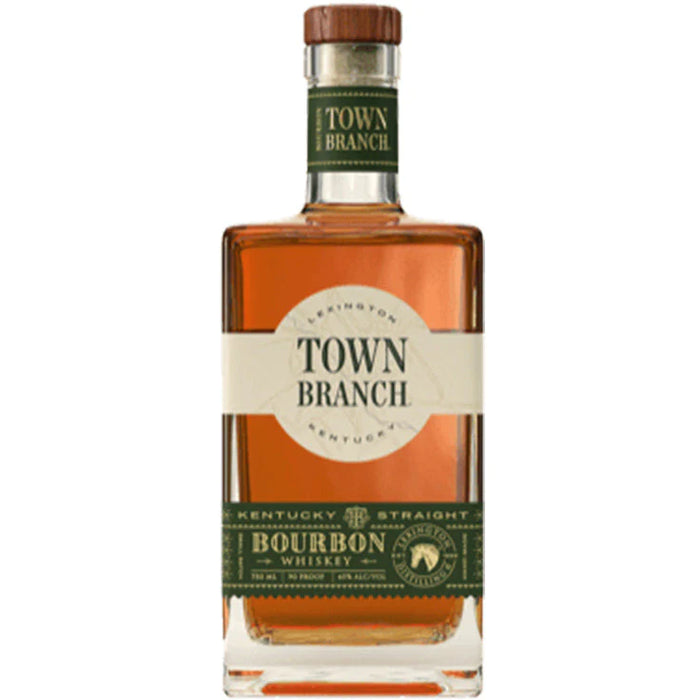 Town Branch Bourbon - 750ML
Aged in new, charred white oak barrels, Town Branch is infused with a golden amber honey color, which is an inviting introduction to this masterfully crafted bourbon. Pleasant woody and oaky aromas lead into caramel, toffee, brown sugar, and hints of cherry.
The lavish and complex flavors are smooth and sweet with a gentle warming leading to a long finish. Named for the Town Branch waterway upon which Lexington was founded and once was the site of much bourbon production, Town Branch® Bourbon celebrates Lexington's rich distilling history.