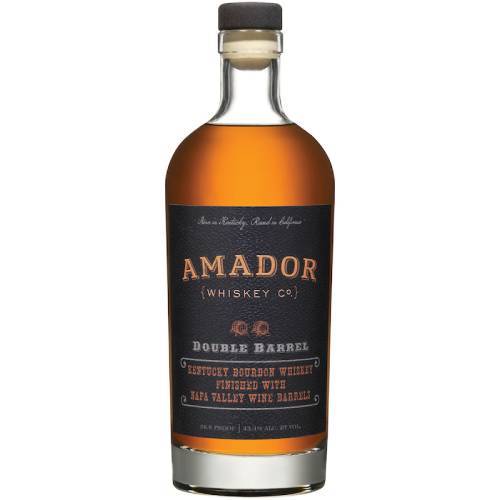 Amador Whiskey Bourbon Double Barrel - 750ML
Amador Whiskey Co. Double Barrel marries the best of Kentucky Bourbon with Napa Valley wine barrel finishing. Its journey began in the heart of Bourbon country, where we selected exceptional Kentucky Bourbon that came to life in new charred American oak barrels.
We transported this treasure westward along the 38th parallel to California, where we finished the Bourbon with our family's Napa Valley wine barrels. This double-barrel aging technique creates characteristics from the individual barrels that are then blended together to make exceptional Bourbon, far greater than the sum of its parts.