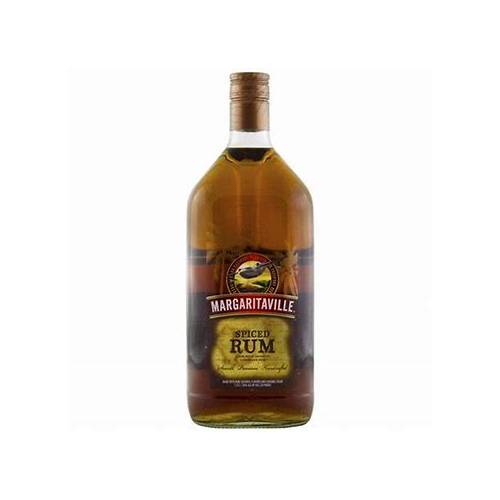 Margaritaville Spiced Rum - 1.75L
Handcrafted and imported from the Caribbean, this slightly sweet rum with undertones of oak is just what you've been searching for.
Molasses and brown sugar with undertones of oak. Slightly sweet with pronounced molasses up front and light oak on finish.
Available in 50 ml, 750 ml, and 1.75 Liter
40% Alcohol by Volume, 80 Proof
Where is Margaritaville? It's in the tropics somewhere between the Port of Indecision and Southwest of Disorder, but no parallels of latitude or longitude mark the spot exactly. You don't have to be a navigator to get there. Palm trees provide the camouflage. Ocean breezes bring the seaplanes and sailboats, tourists and travelers. Passports are not required. Where is Margaritaville? It's in your mind.