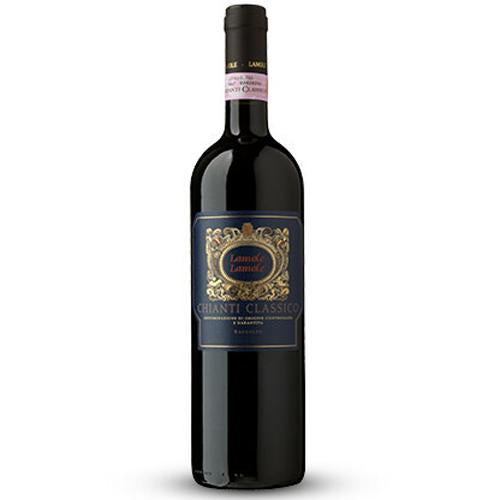 Lamole Chianti Classic 750ML
Lamole di Lamole is the name of an enchanting hollow valley in the heart of Chianti Classico. Since Roman times, the fertile lands here have been prized and guarded for the flavorful crops they bring forth, and the cellars of a mighty castle that once protected the region have become our winery.
SENSORY PROFILE: Deep ruby rews, opening on black cherry and forest fruits-led fragrances that mingle with flower-like aromatics and very sweet spiciness. The initial depth, roundness and glycerine mouthfeel take you into a full, pulpy mid palate and finish again dominated by fruit and spice sweetness.
FOOD PAIRING: It is recommended for barbecued meat, like sliced Chianina steak, or with game, such as pheasant stuffed with truffles: excellent with mature cheeses.
GRAPES: Sangiovese, Cabernet Sauvignon, Merlot