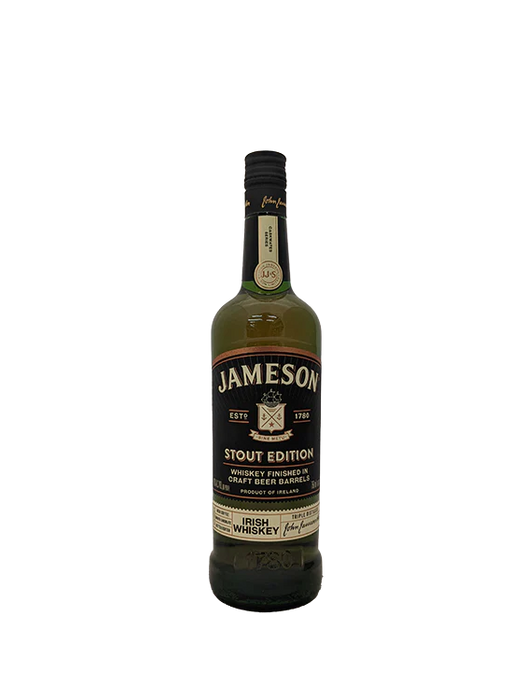 Jameson Stout Edition Irish Whiskey 750ML
The initial aroma of freshly mown Hay is complimented by a crisp Orchard Fruit character, Green Apples and Pears along with a twist of Lime Zest. Mild Pot Still Spices appear, deepening from Green Tea to Hazel Nut and Milk Chocolate. The lingering Hop influence combines effortlessly with Toasted Oak and Barley Grains to form a solid base.

Taste: As expected, there is the initial sweet mouth coating typical of the Irish Pot Still Whiskey inclusion. Then the effect of the Beer Cask finish becomes apparent with the subtle touch of Hops and Cocoa Beans. Some Marzipan and Charred Oak add to the complexity.